Riga IT Demo Centre can be proud of the outstanding acknowledgement by the state to be chosen to present the achievements of the network of ICT Demo Centres and the entire Latvian IT sector during the time of the Latvian Presidency of the Council of the European Union. It is a unique and excellent opportunity to present all the results achieved during last years to a wide high-level audience. All events starts today, on January 8th!
Riga IT Demo Centre is a basis to initiate and lead the co-operation of IT sector, educational institutions, public and diplomatic sector. The public sector is the highly appreciated partner for organizing different large scale conferences and events. Riga IT Demo Centre is also hosting events for international delegations to identify co-operation, investment and export opportunities, as well ensure the interest of young generation for IT supporting education possibilities, offering to try hands-on IT solutions. All in all, Riga IT Demo Centre has been highly acknowledged by various state and private institutions. Since opening it has been visited by 70 different international delegations, hosting media events for 60 journalists and guests as well organizing different events for more than 600 pupils and students – around 3000 guests have visited Riga IT Demo Centre since July 2012.
Read more in project webpage here.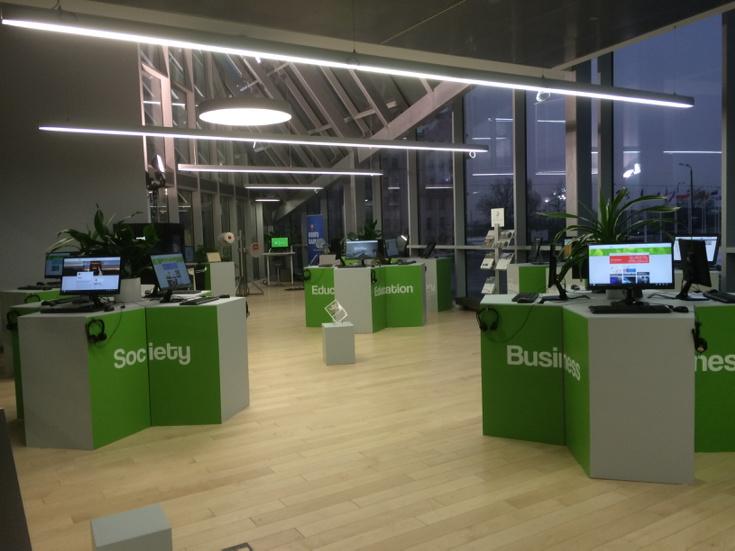 Article was created within ERDF project "IT KVAP – Informācijas tehnoloģiju klastera vēstniecības, akadēmija, platformas" (Project ID KAP/2.3.2.3.0/12/01/002, Agreement No L-KAP-12-0008). More information about project here.